Cumulus 1
New solutions for an end-tech company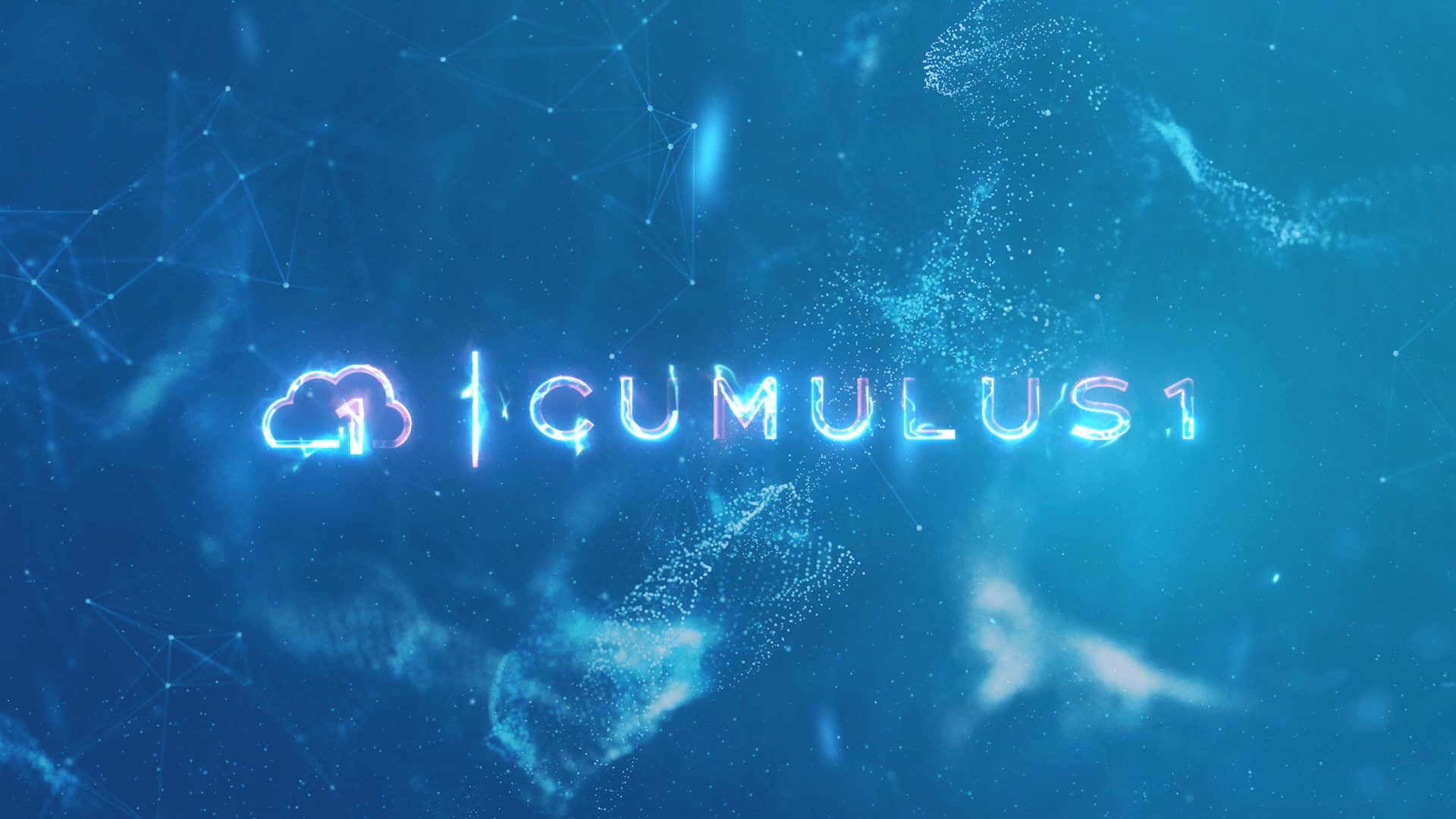 Client Cumulus 1
Scope Branding & UX/UI
Country United Kingdom
Sector GPGPU
Year 2019
Cumulus1 is a decentralized computing platform powered by a network of contributors from around the world. At any given moment there is more idle processing power in the world than in use. Cumulus1 can eleverage that and take it to where it is needed.
OUR TASK
Cumulus1 contacted us with an initiative to develop a comprehensive customer service system. At the stage of negotiations and workshops we came to the conclusion that a new visual identification must be developed, because the existing one was too broad and didn't coincide with the message that the company wanted to sent.
In the mean time, we agreed on a new website and materials, which would be used for obtaining new investors. We divided our work into three stages: branding, website design and dashboard design.
100
Percentage of work done Remotely
30
Different tasks during the project.
6
Number of companies that we were recommended to
3
Number of subsequent projects
Mariusz Lubkowski
Head of Software Development @ Cumulus1
CTO @ GIANT Health Event
Co-Founder @ MoneyDuct
I had several opportunities to work with Panda Marketing on multiple projects and they still never fails to exceed expectations in their specialist field. Their professionalism and the willingness to go the extra mile is unrivalled. I have decided not to engage other design companies and work exclusively with Panda whenever possible.
BRANDING
At the beginning of our work, the client had an old logo, which was too complicated, unscalable and raster. Unfortunately, it wasn't suitable for use in many areas and it made our work on other branding elements impossible. Radical changes to the logo were crucial for the success of subsequent stages.
Our goal was to create a coherent visual concept, universal in its use in different places. We developed a logo, a brandbook, business cards, a pitch deck, offer documents and brochures. We created a conceptual foundation for further work related to designing the website and back office.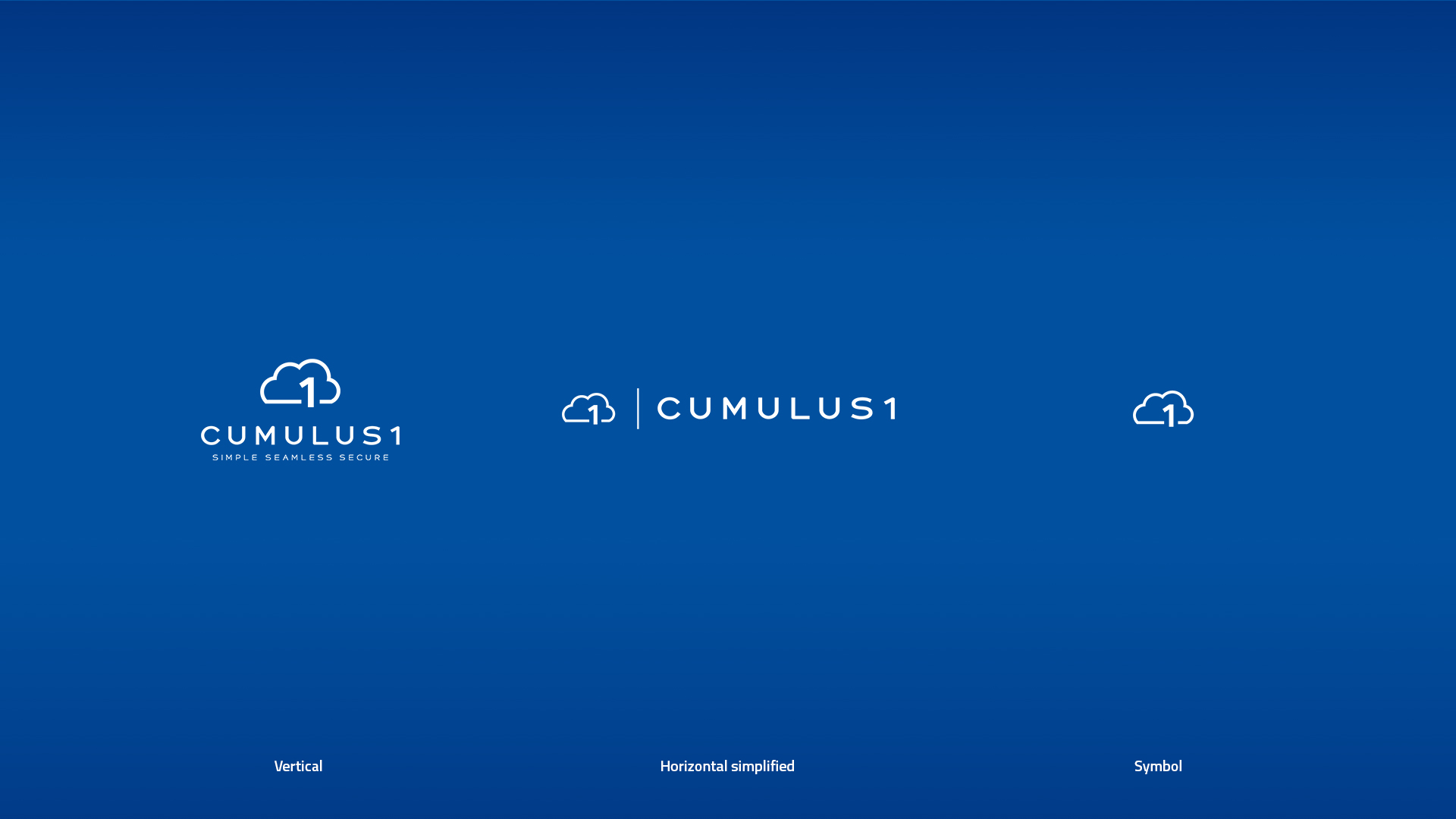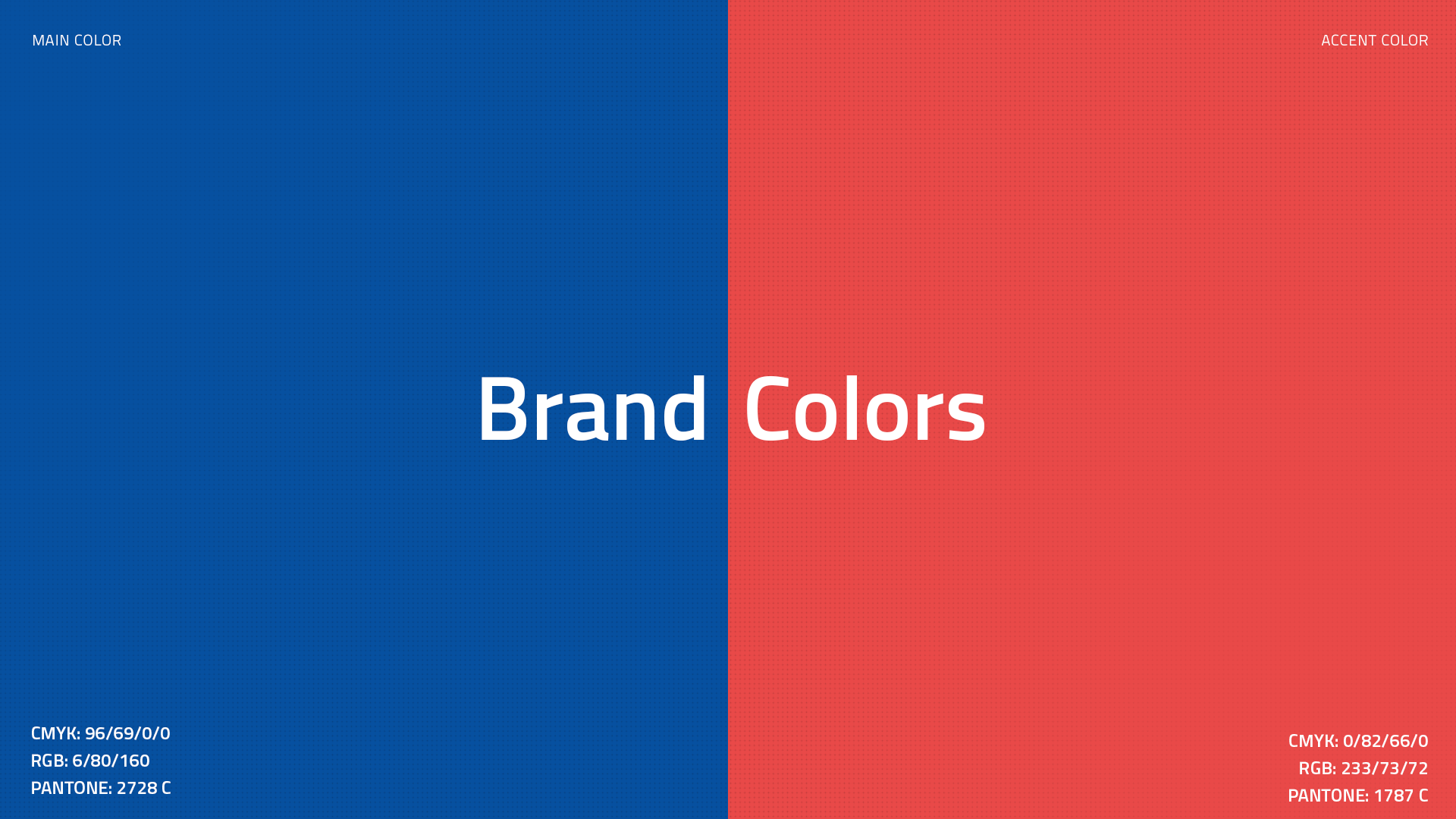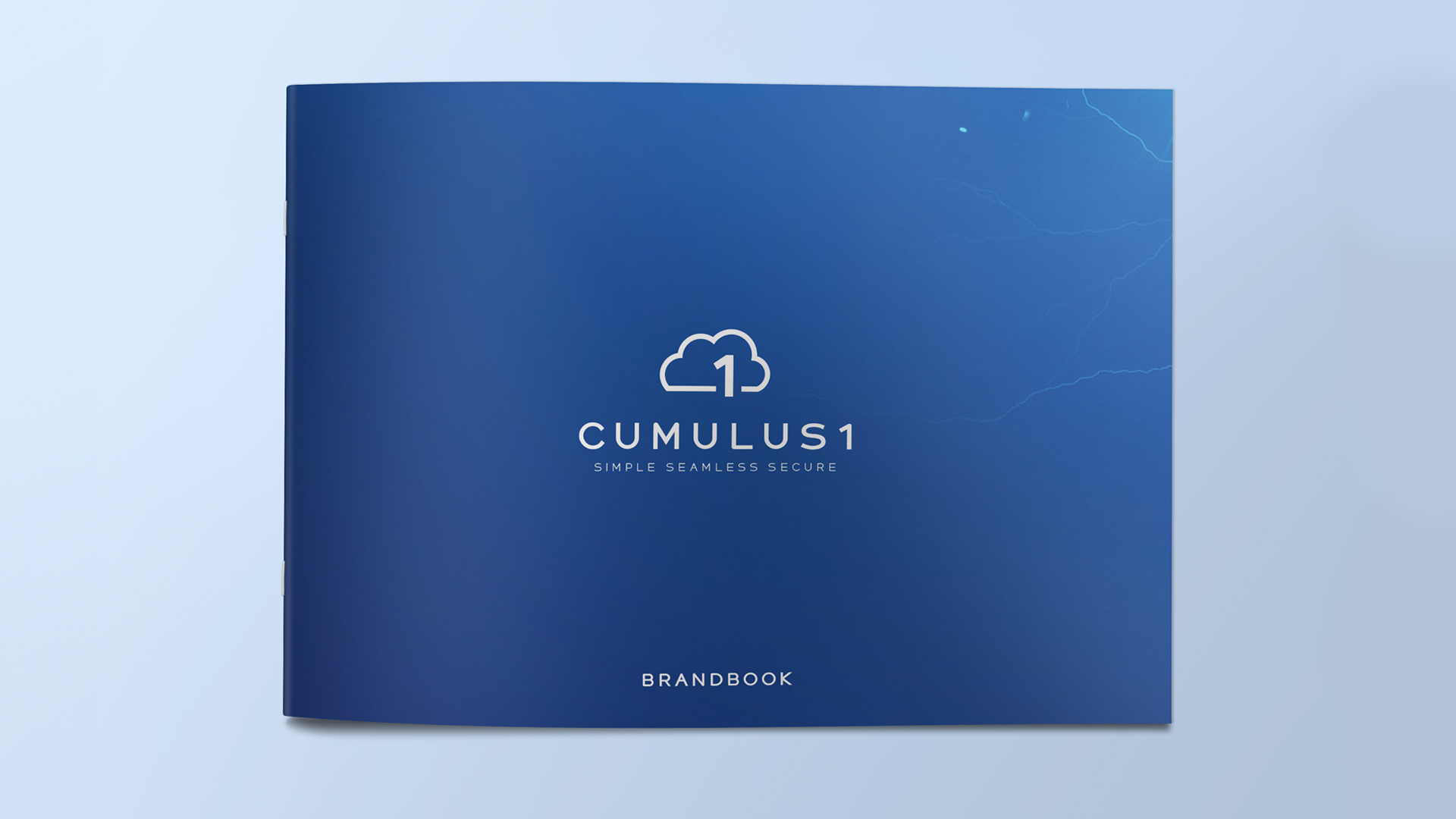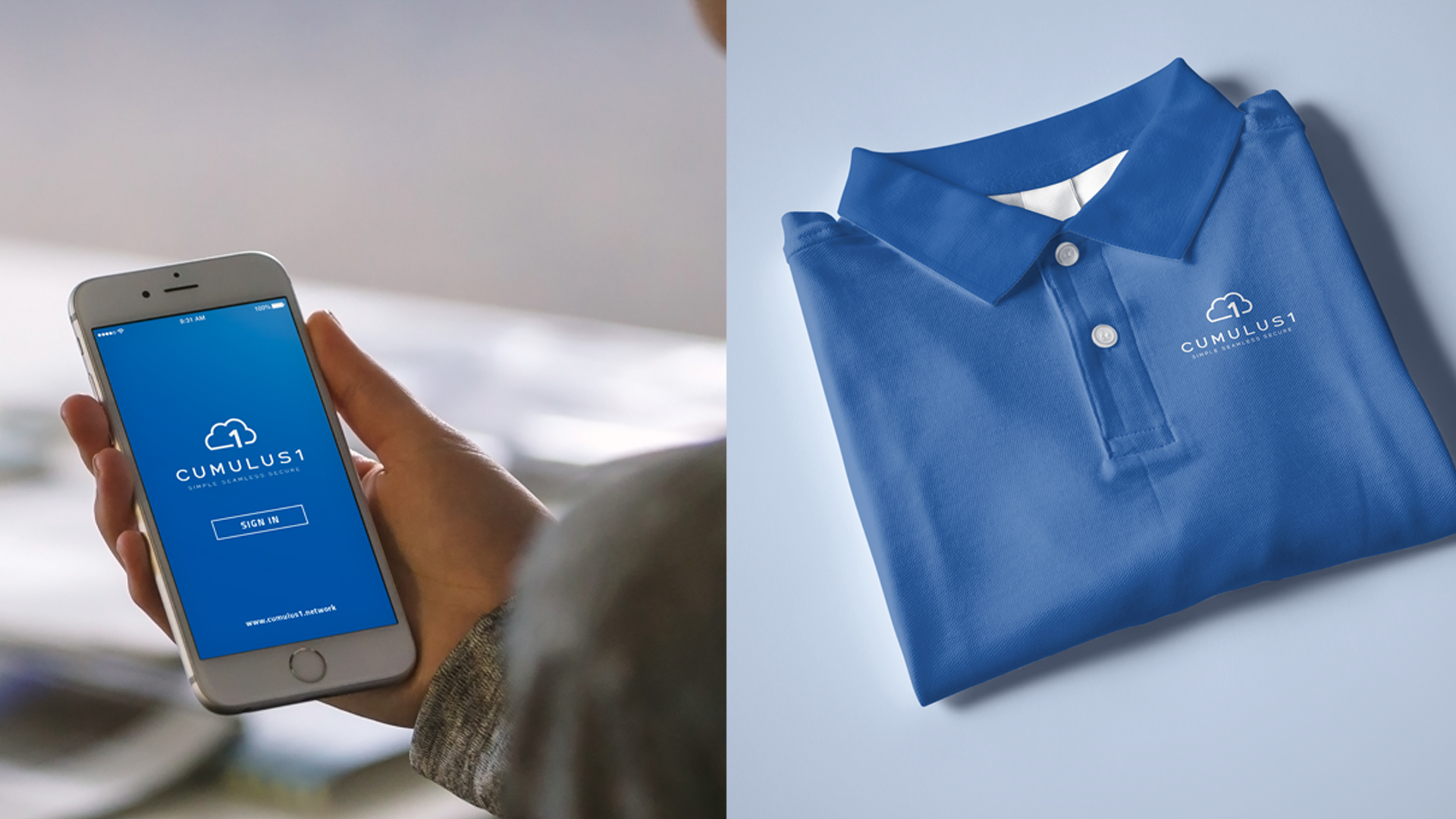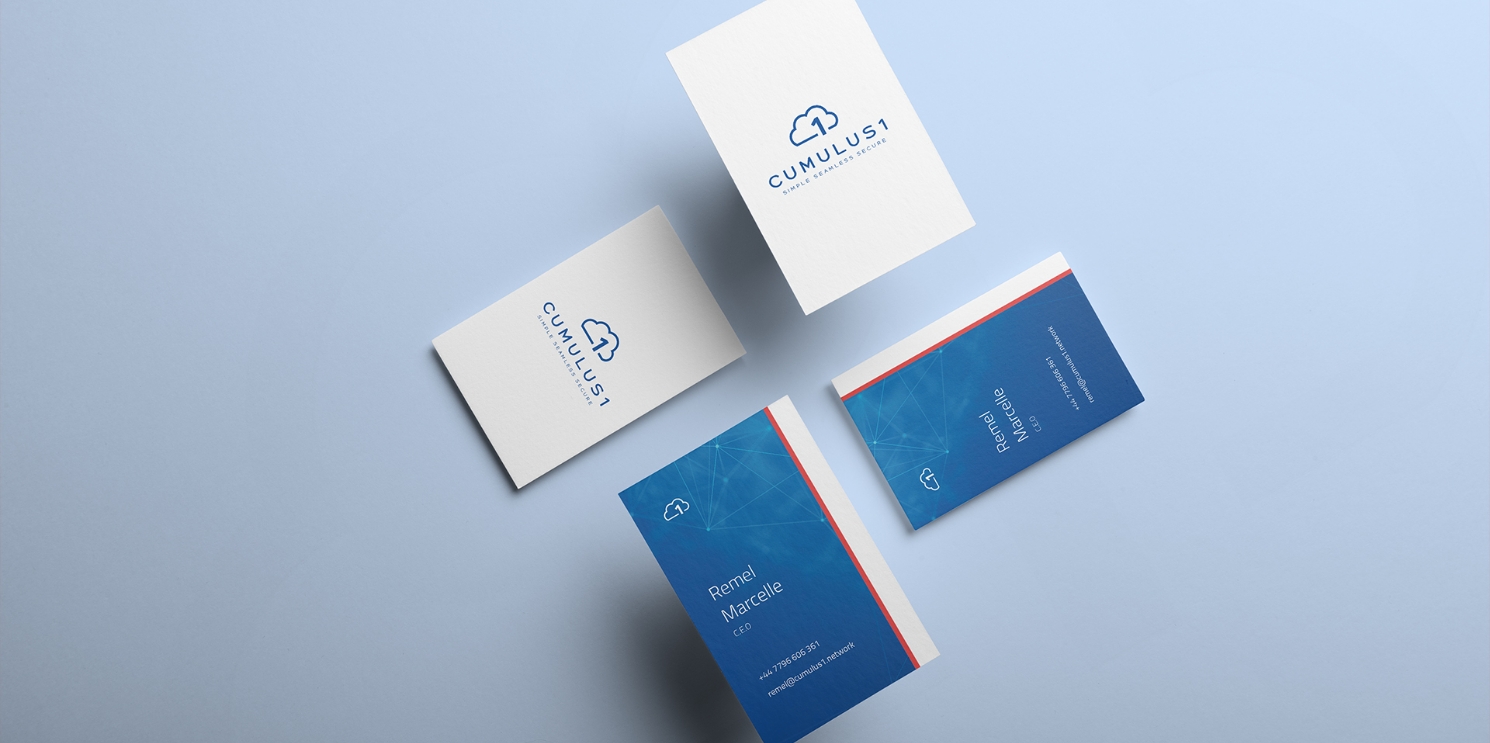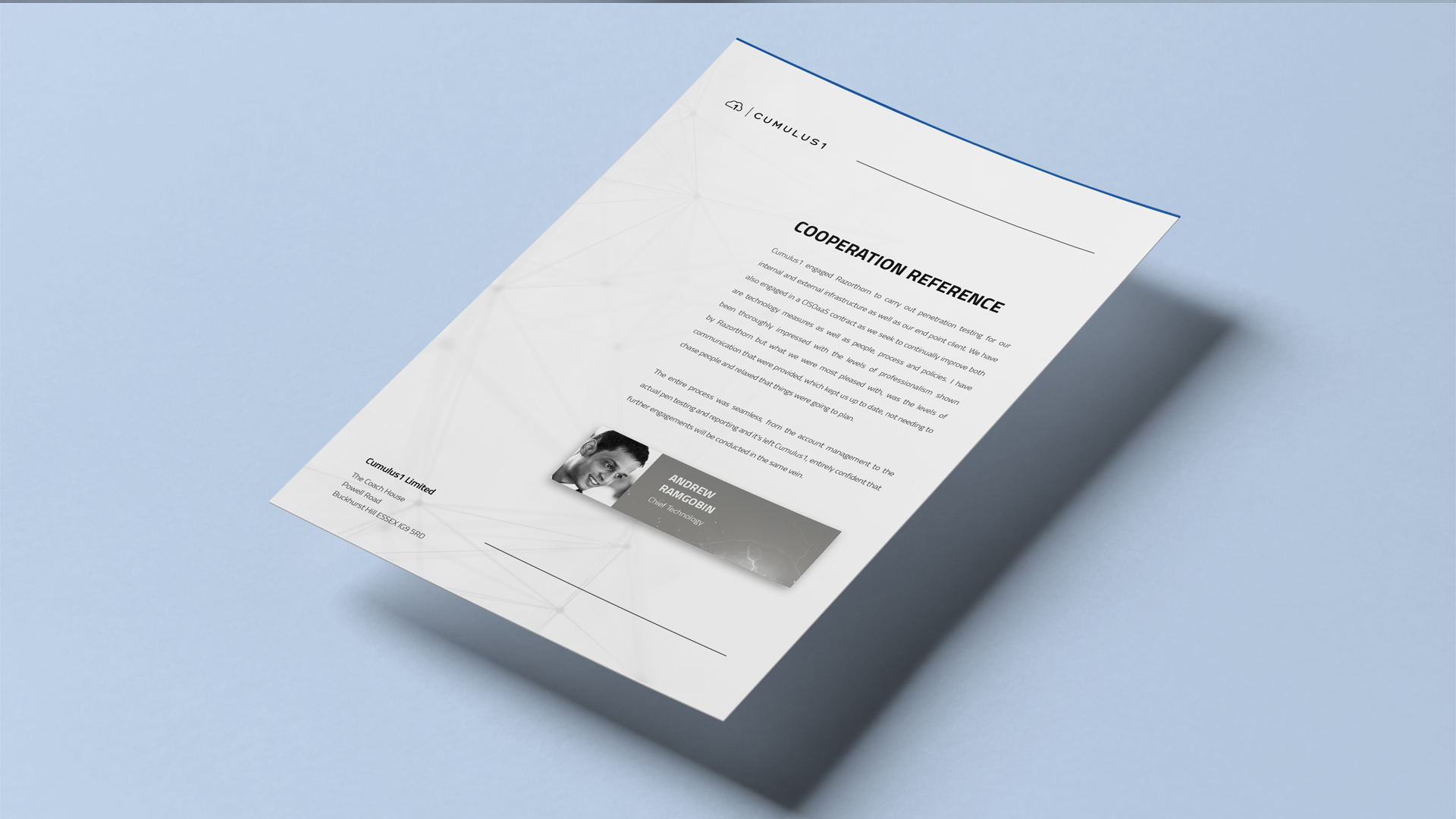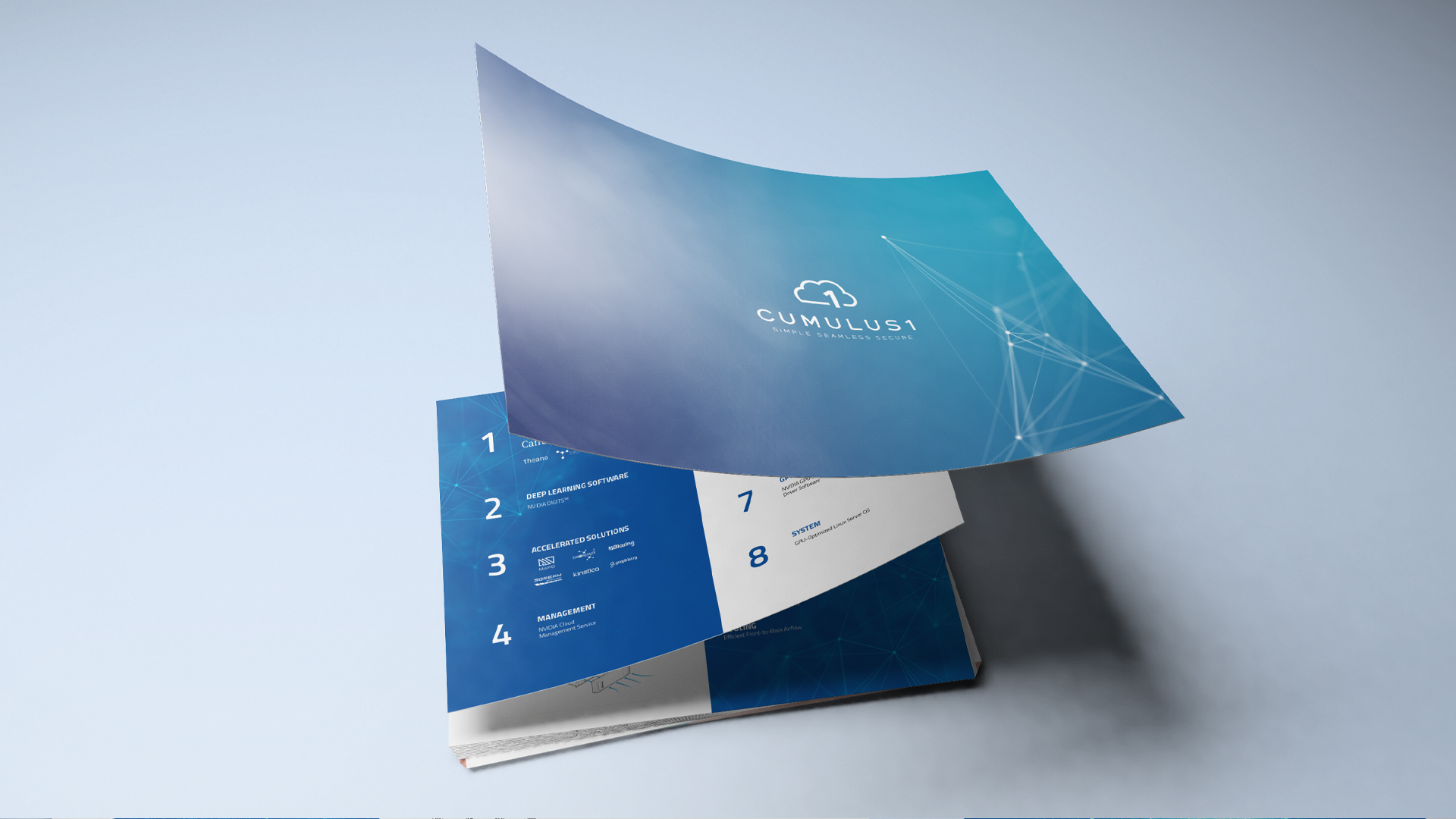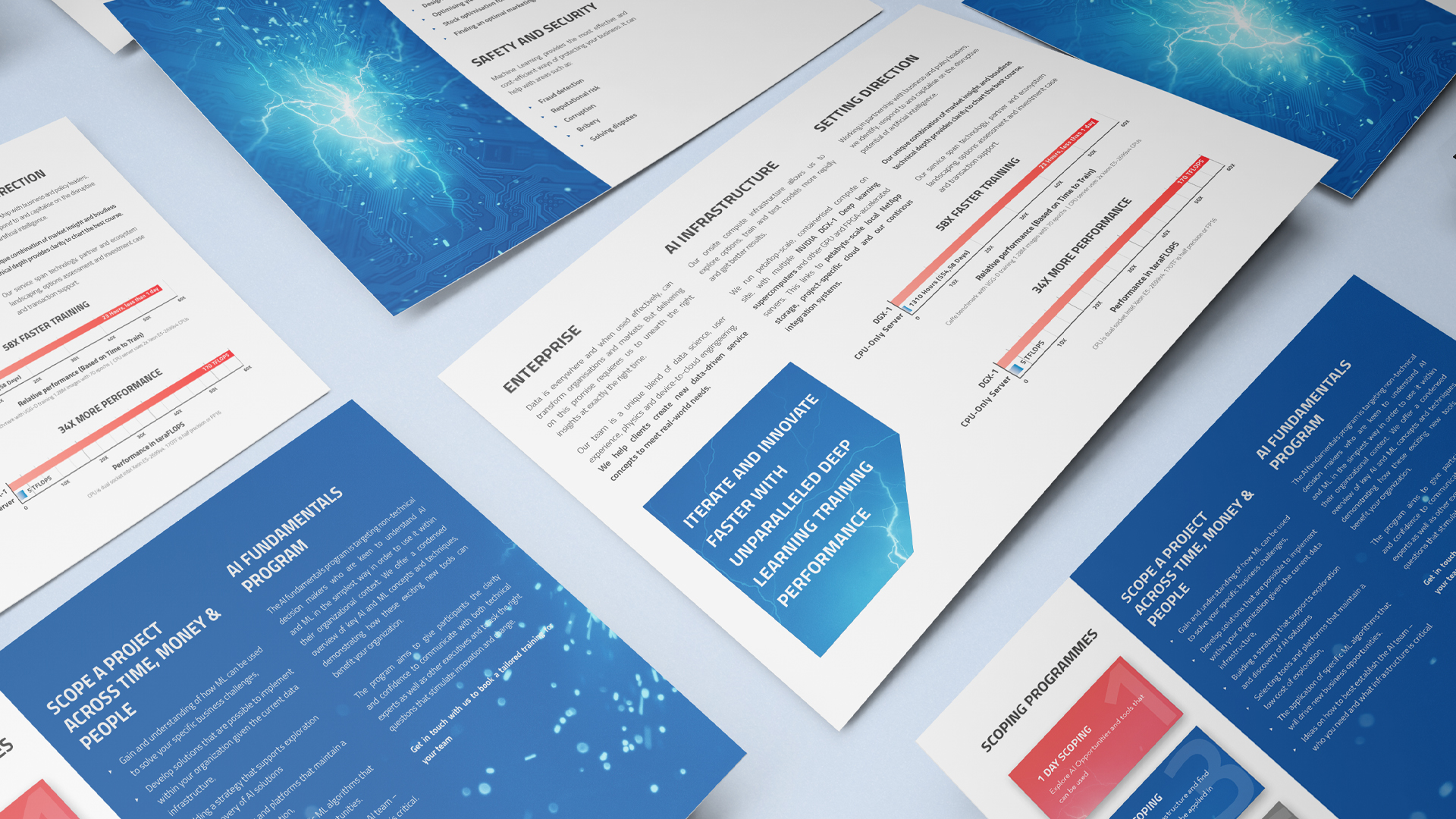 WEBSITE
The old website was very chaotic and needlessly divided company services into 3 separate websites. It was confusing for its users. It was an obstacle instead of a good form of support for the company's strategy. We had to prepare the future information structure and user pathways from scratch. Our objective was to aggregate all websites into a single one, establish a new way of transmitting information and redirect it to our newly developed dashboard intended for the platform users.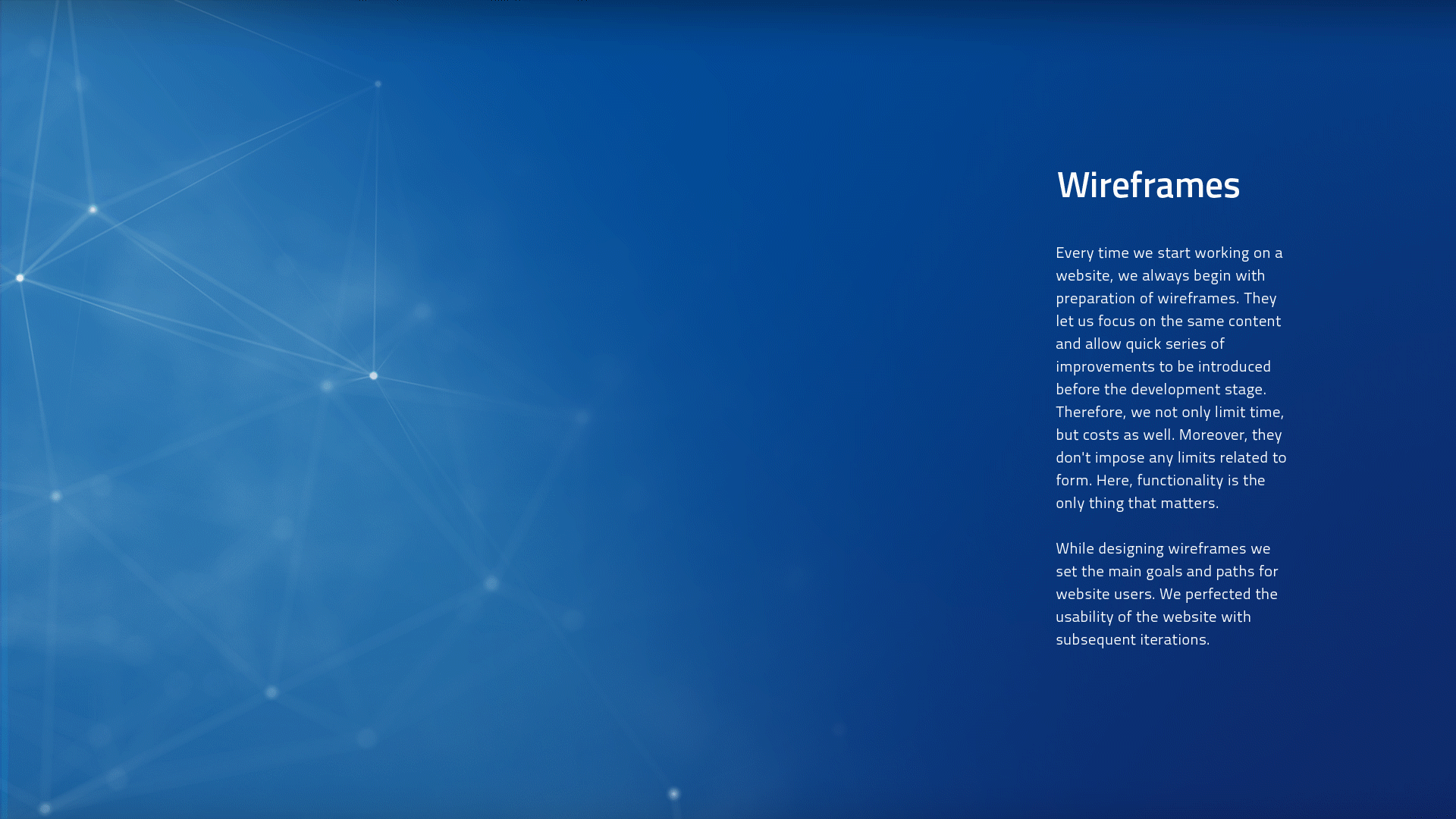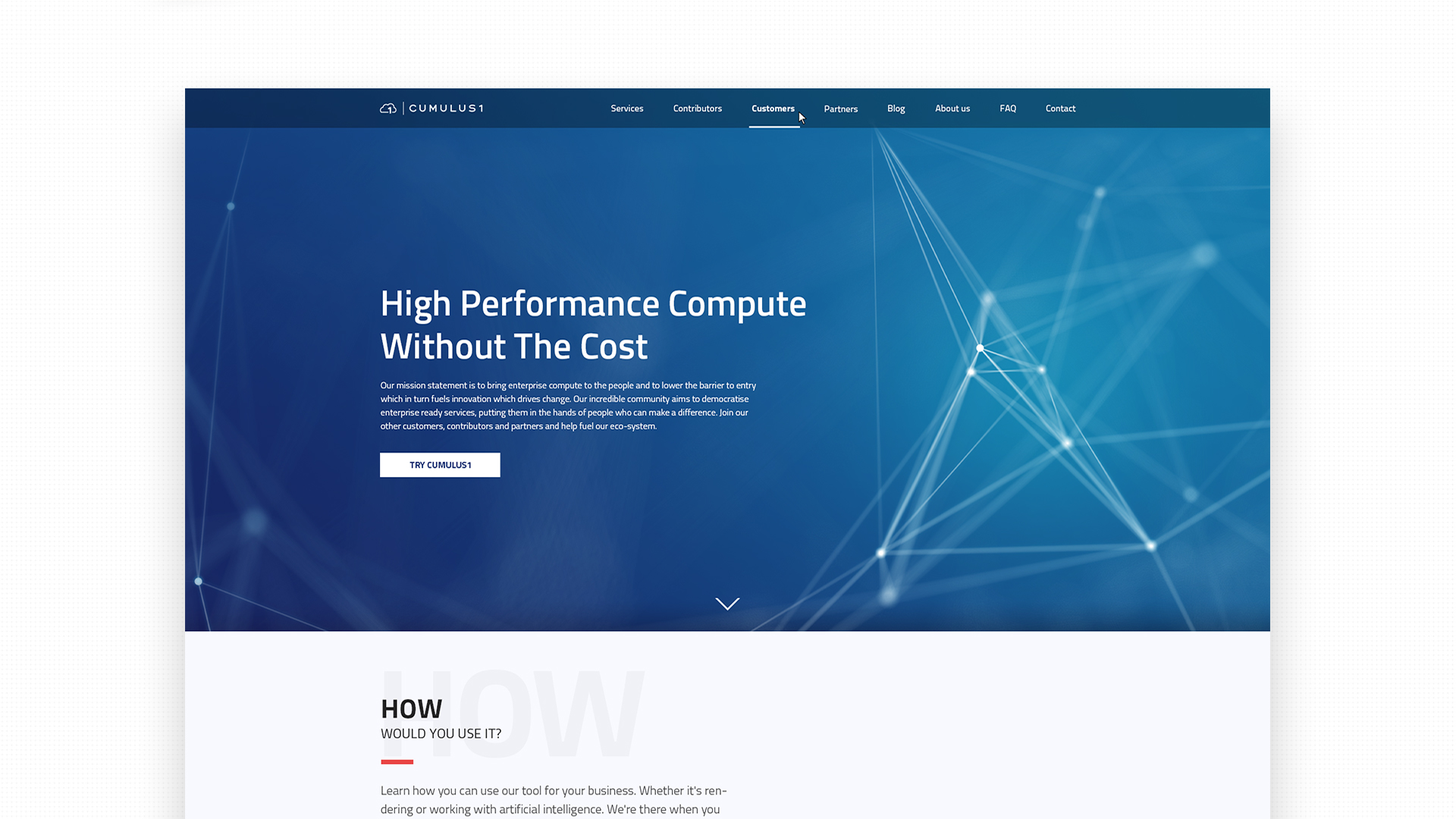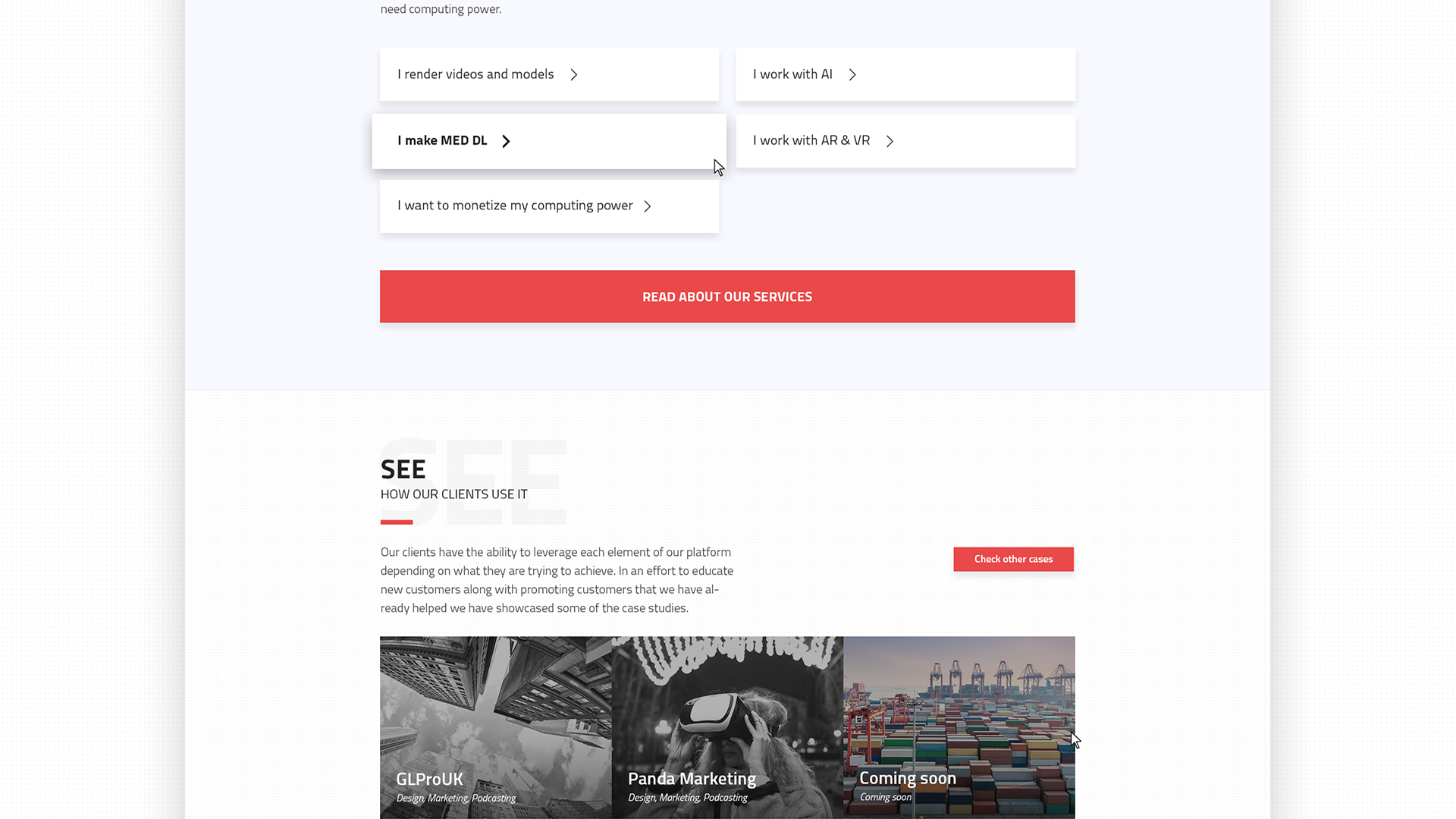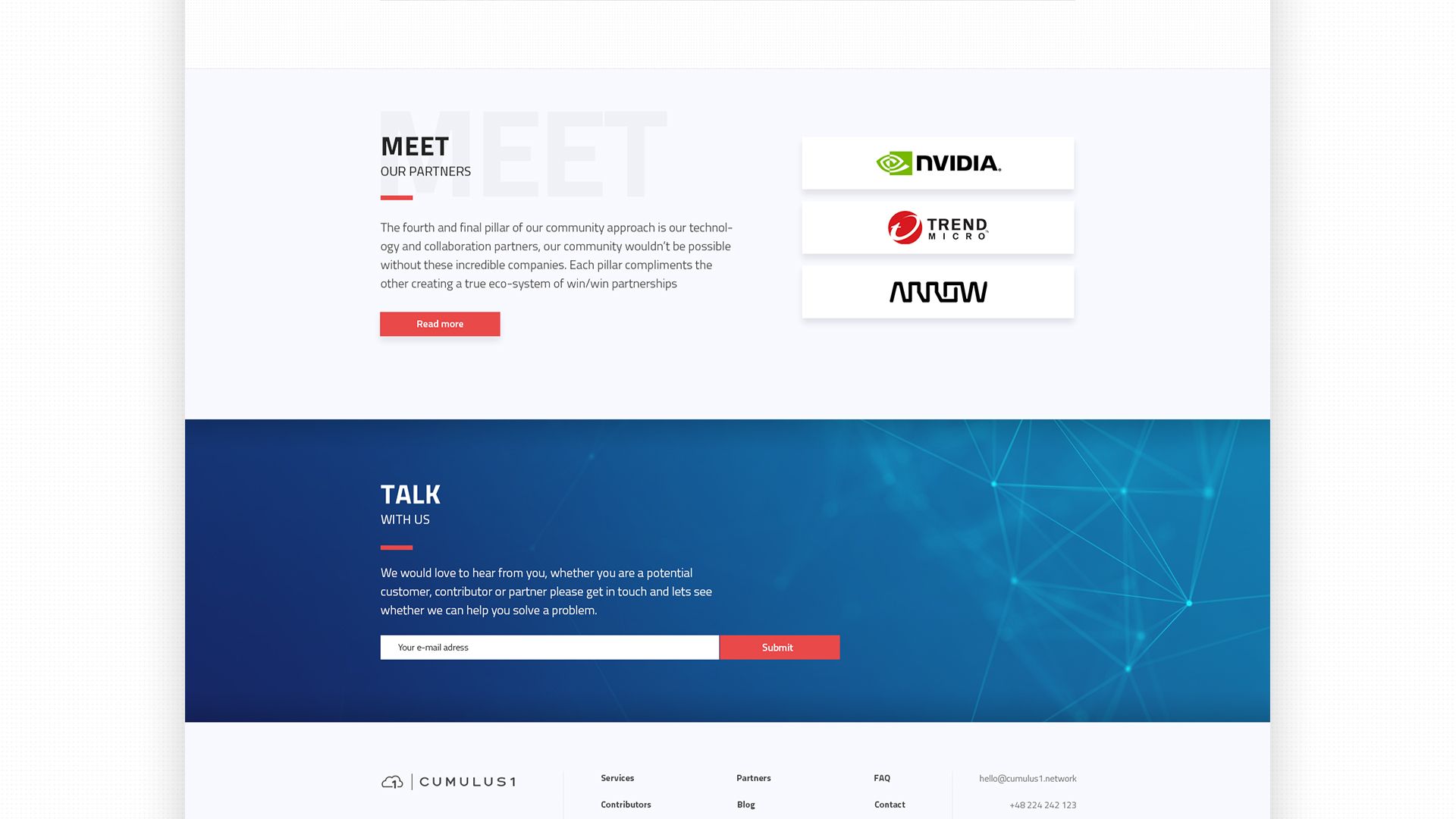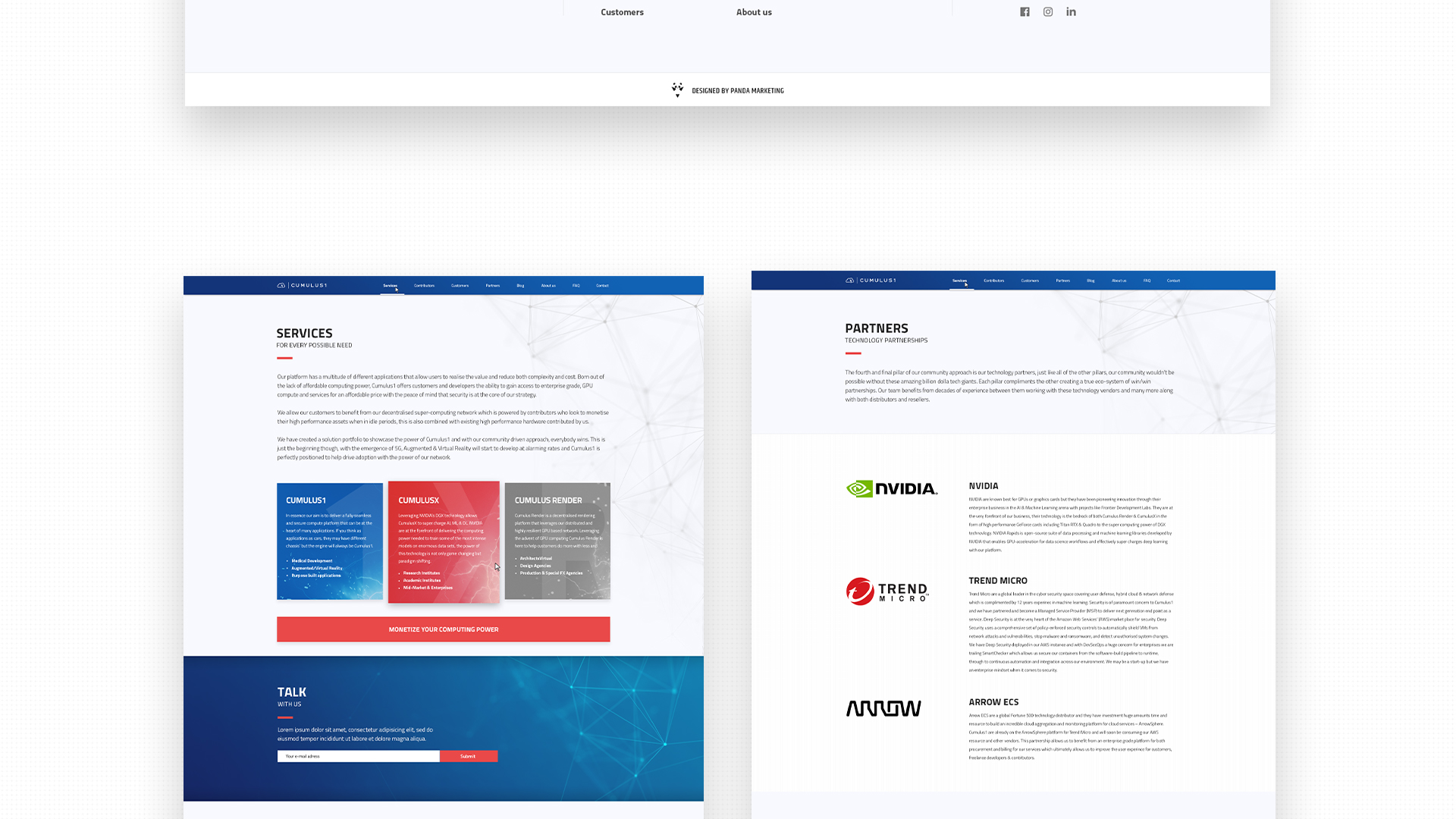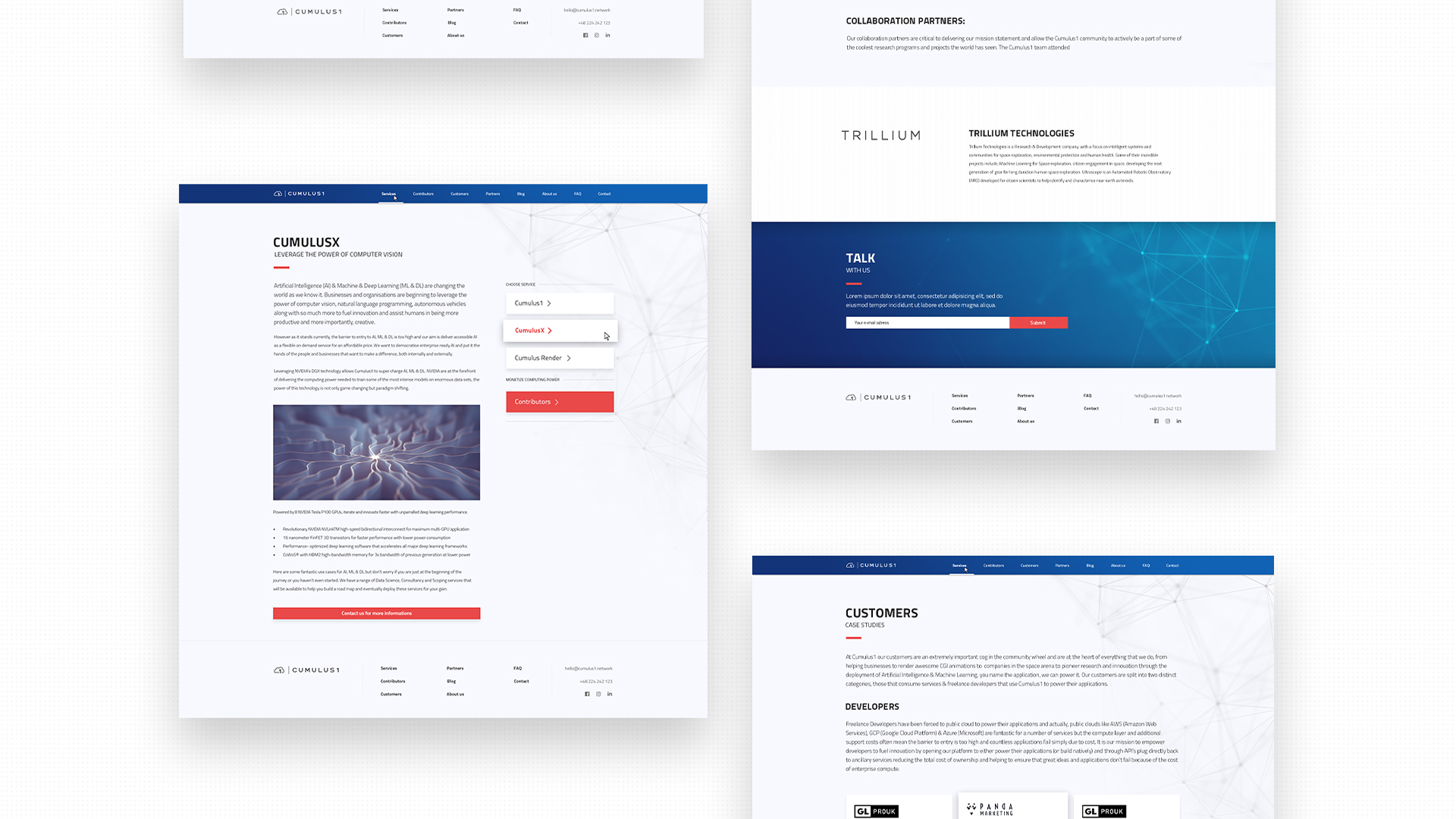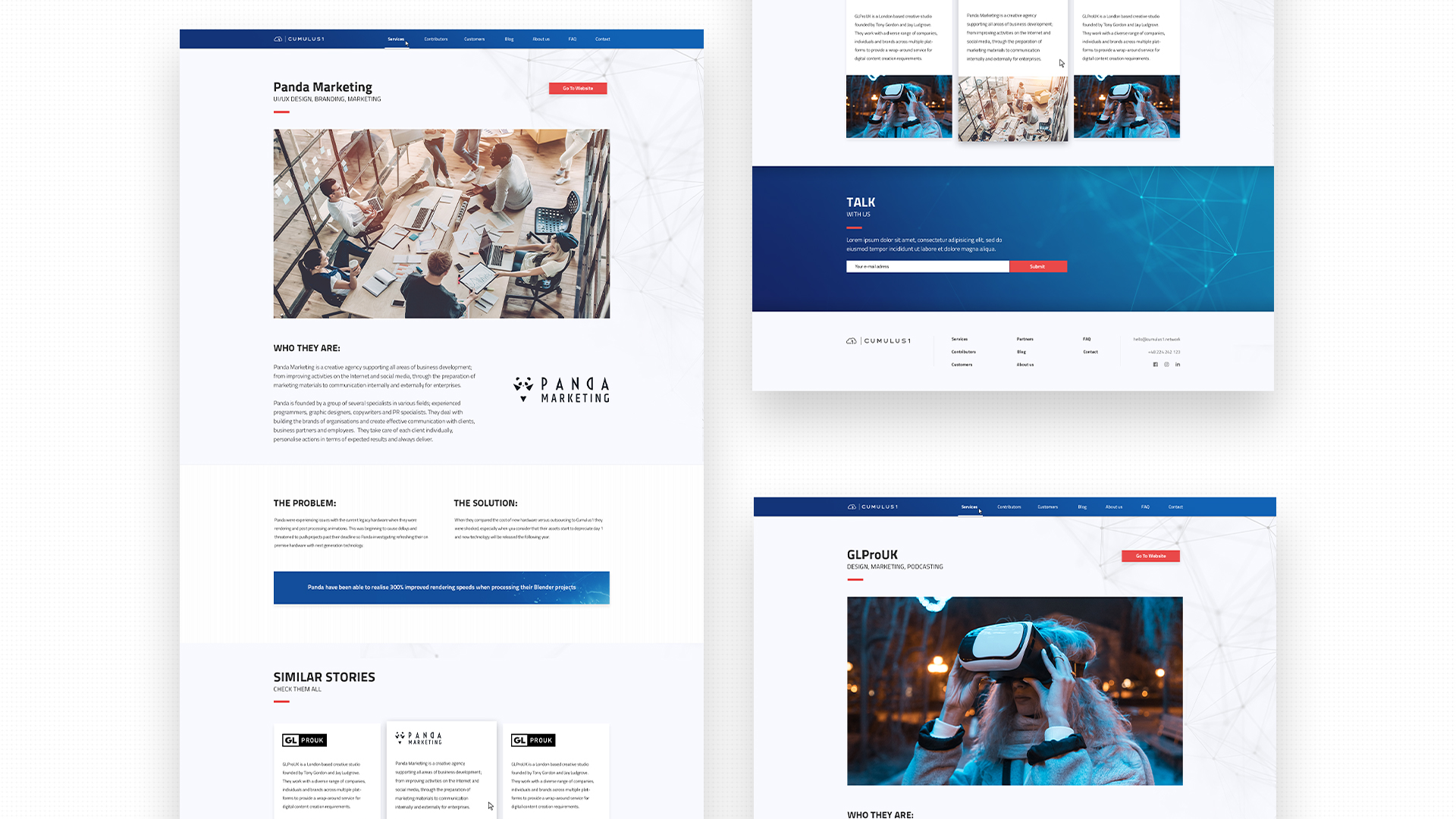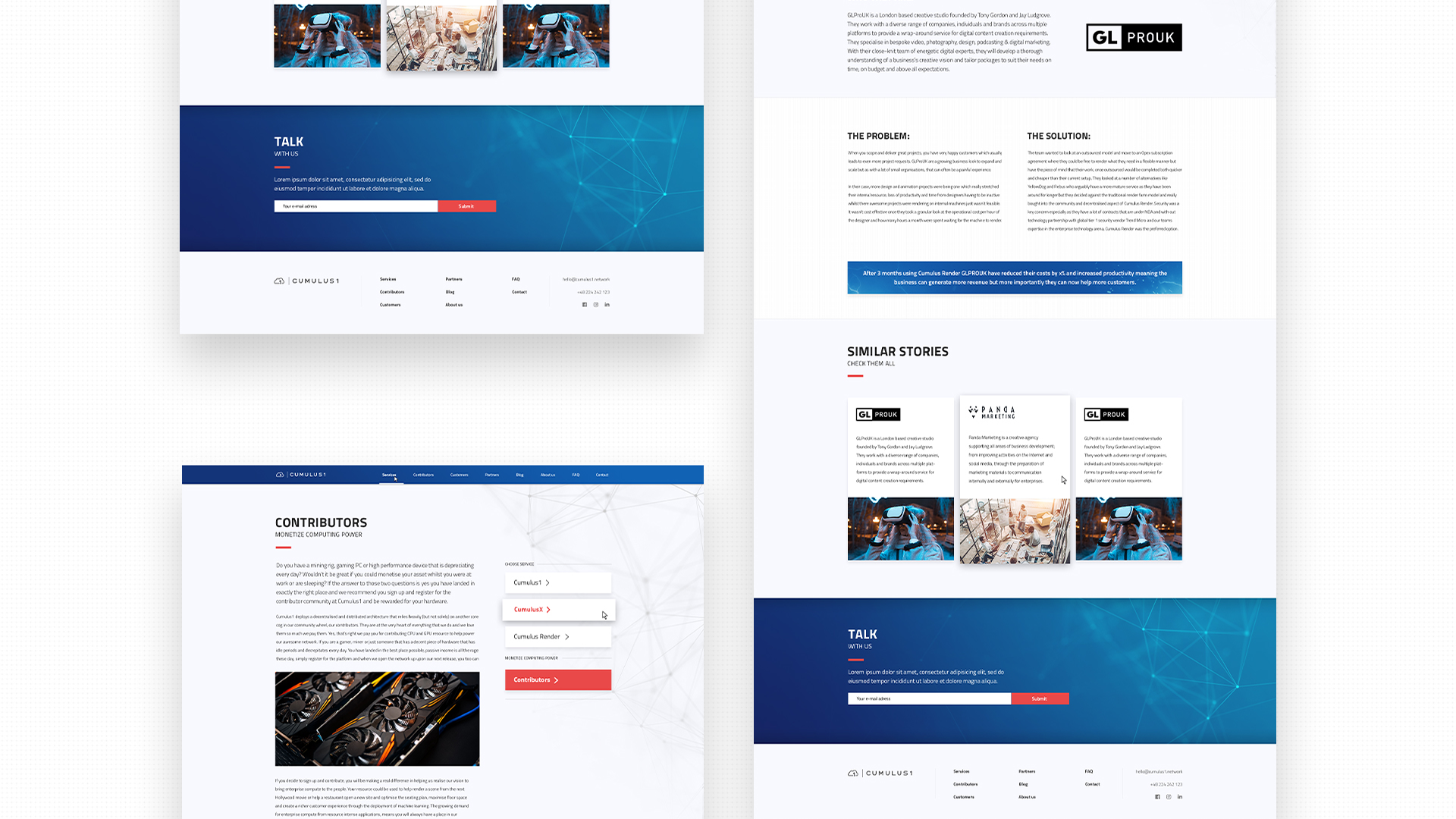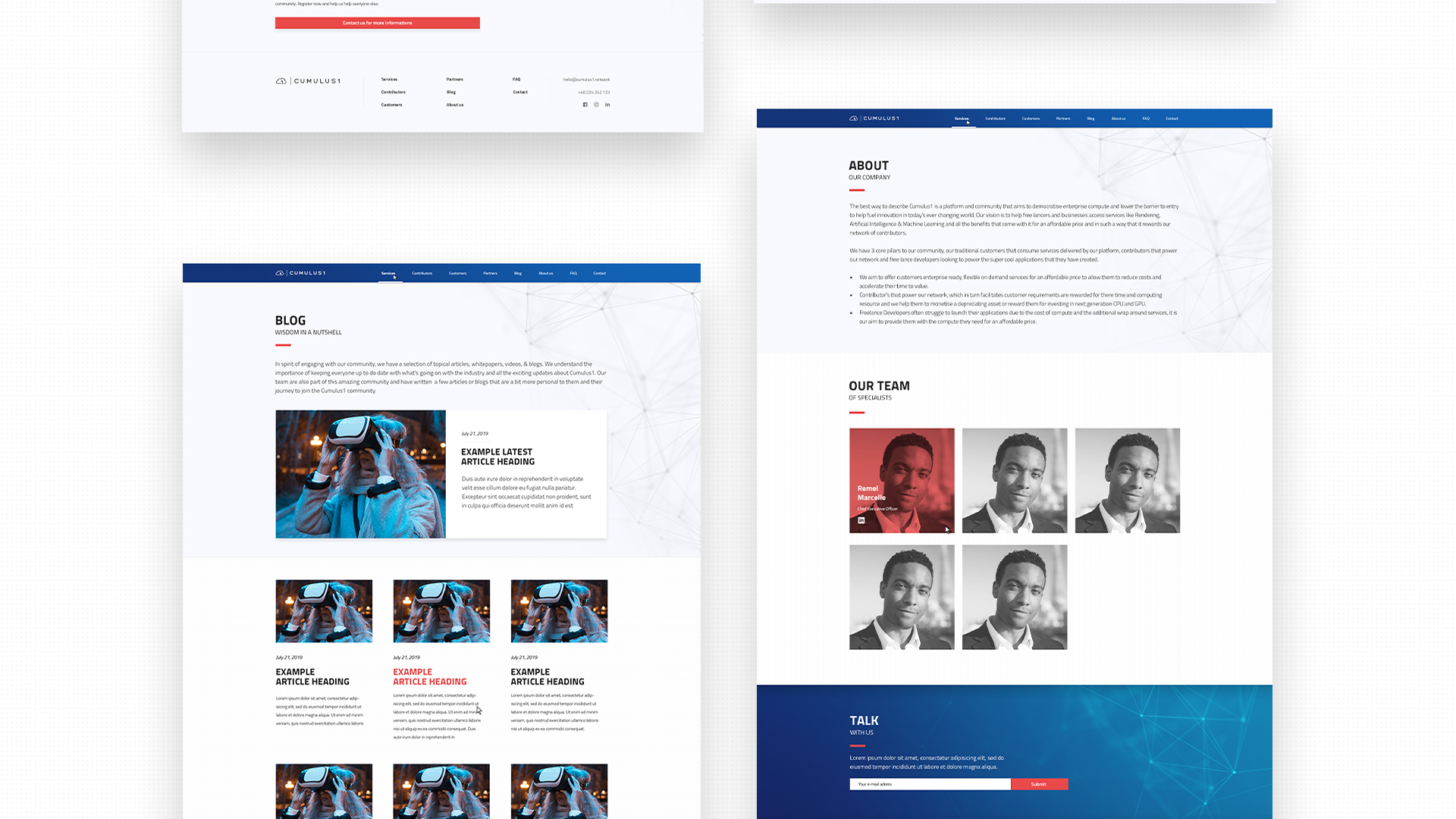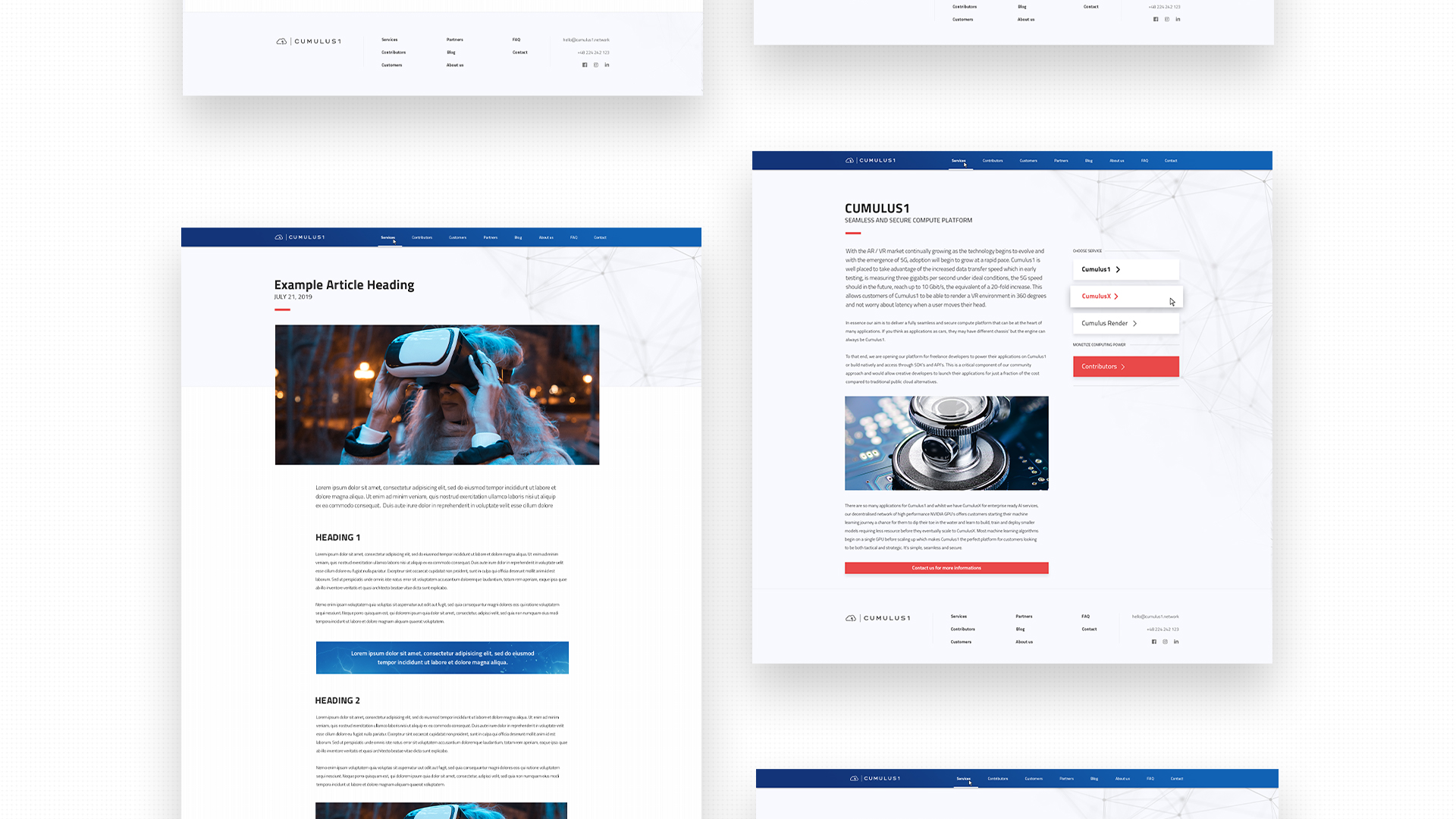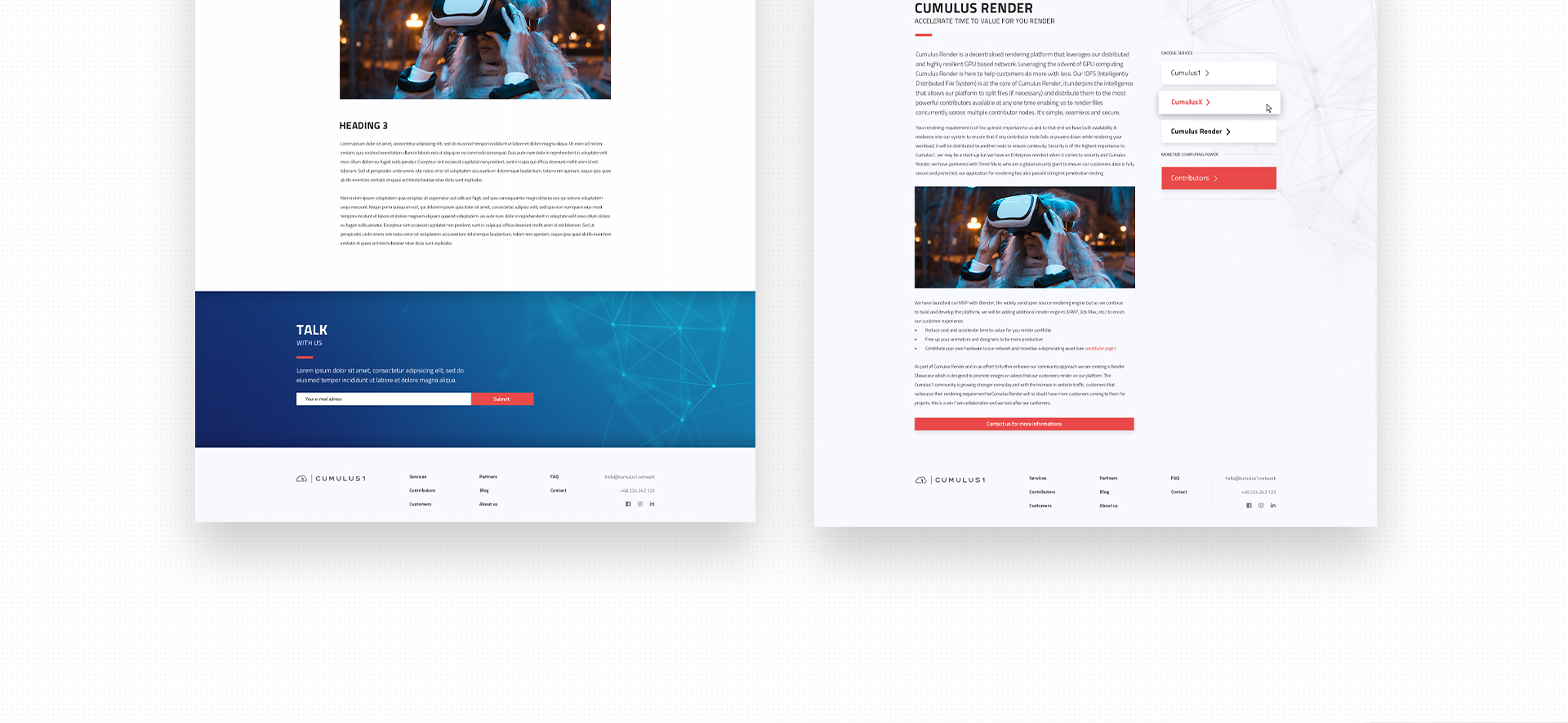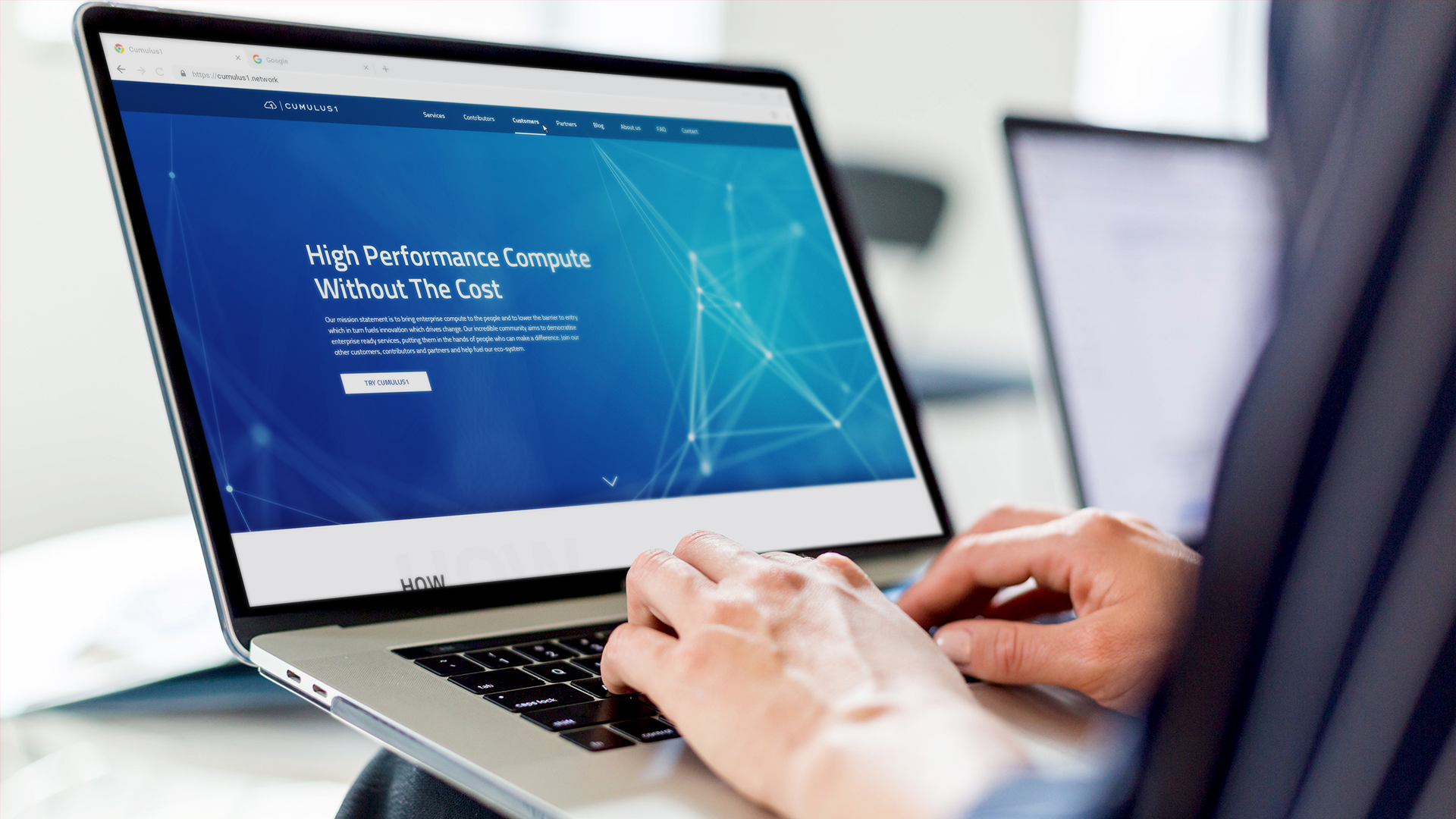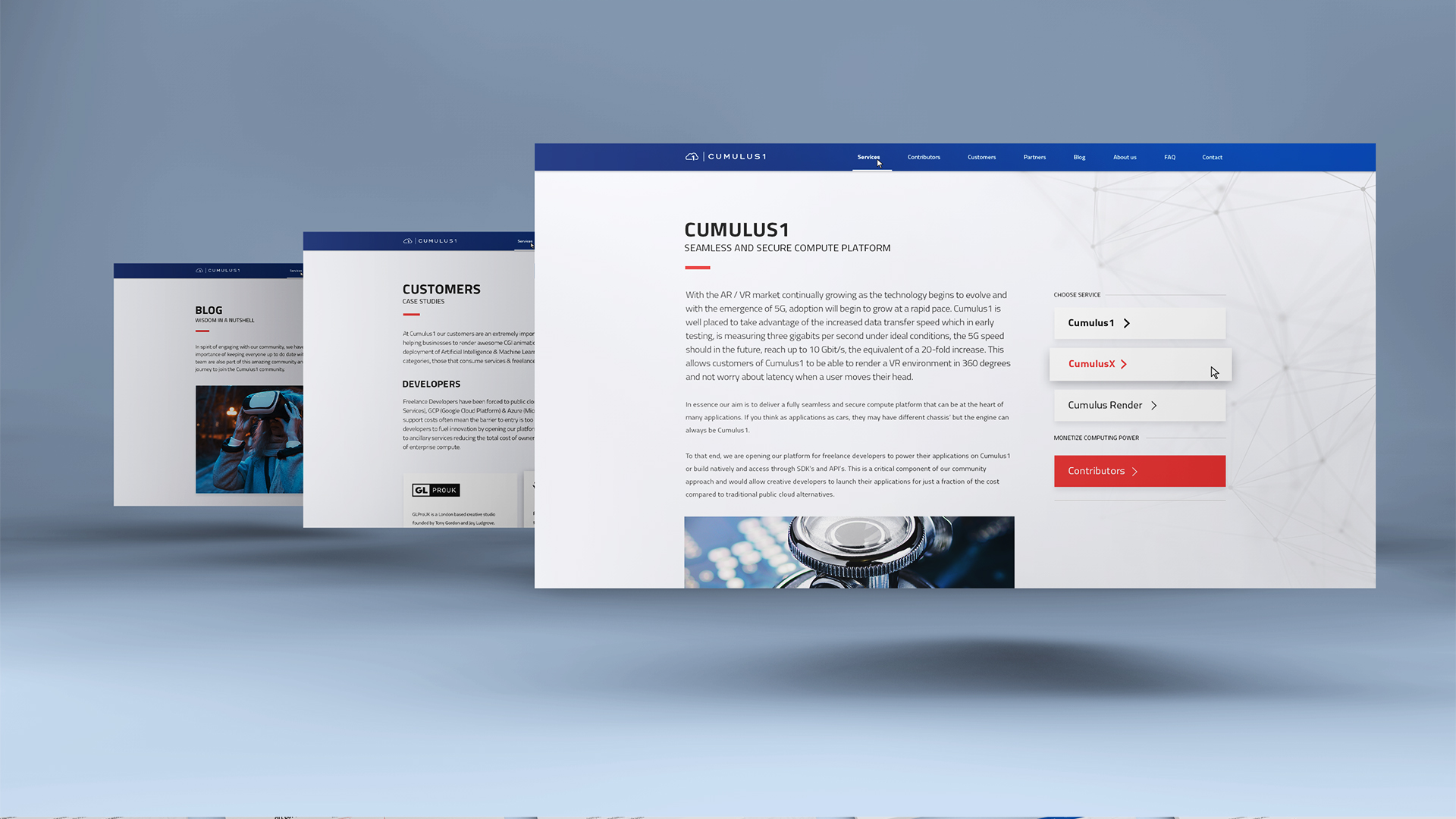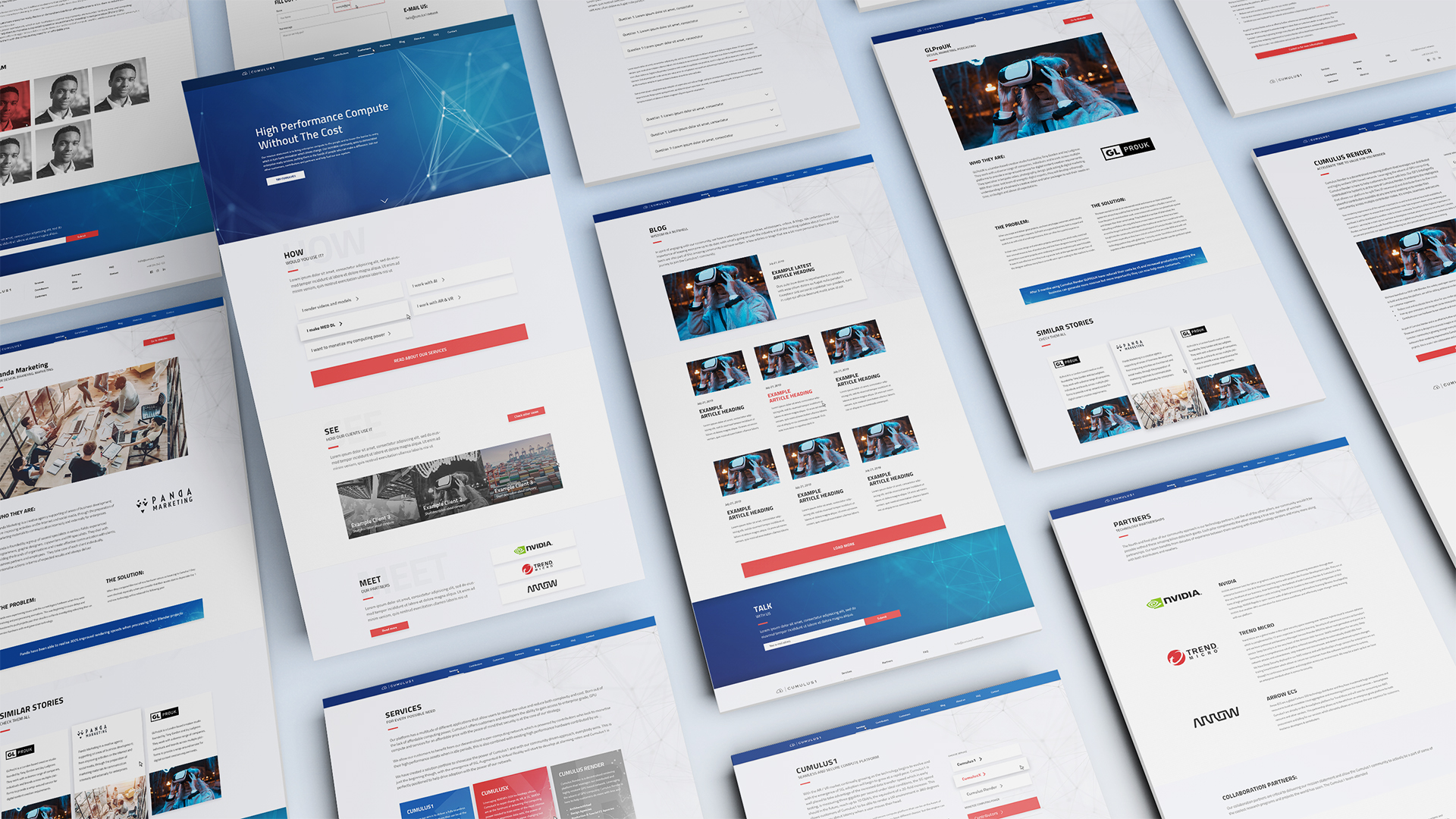 BACKOFFICE
Cumulus1 faced the need to introduce the system to its customer service. A place, where the given person would be able to log into his or her account, where he or she would be able to sell or buy processing power of other machines – as needed. During many weeks of workshops with our client and a long-lasting conceptual stage we finally managed to specify functions and tools. We also developed a structure for the platform. At the stage of subsequent iterations we managed to simplify the initial structure, which consisted of 80 unique subsites and 3 structure modules, into a structure with one module and 36 unique subsites.